Submission Information
Abstract preparation must follow the SIE2019 instructions for authors and abstract template.
Download SIE2019 instructions for authors and abstract template: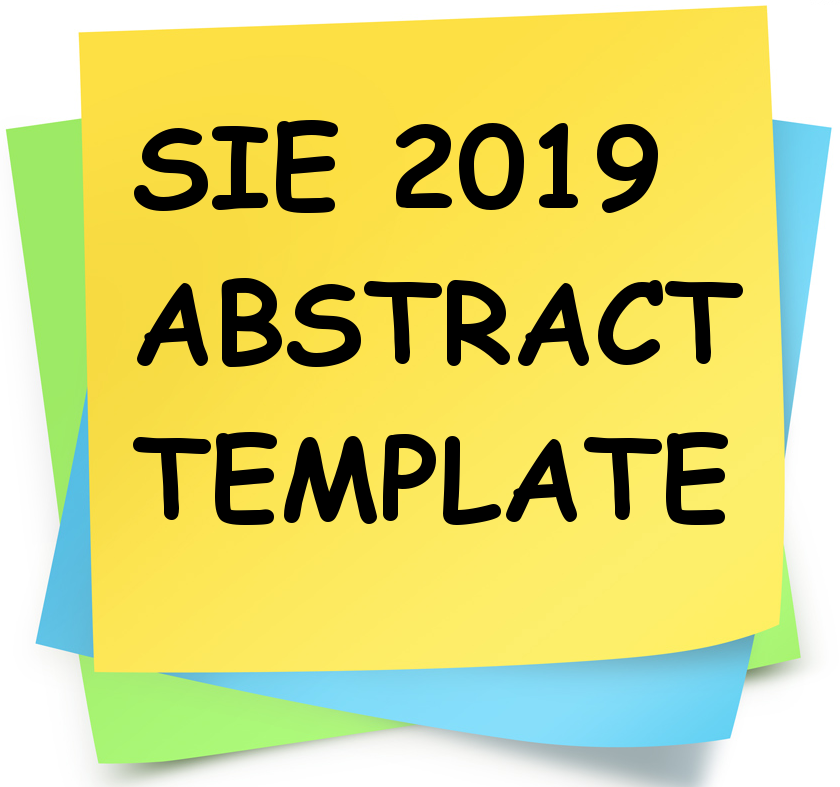 Following the SIE tradition, the submission of contributions by young researchers is strongly encouraged. Abstracts should be written in English and be 2 pages in length (approximately 500 words of text in the first page, plus figures and tables in the second page). Authors should use the abstract template which contains SIE2019 instructions that can be downloaded here for the 2 page abstract preparation. The 2 page abstract must be converted in pdf and uploaded at the submission stage via EasyChair (follow link). In the "Abstract" text box that appears during the submission process please insert a short summary of the 2-page abstract as well, using text only with a limit of maximum 150 words. Also add a minimum of three and a maximum of 5 key words.
ABSTRACT SUBMISSION IS OPEN
Submit your abstract through the Easy Chair online system:

The abstract submission deadline is  May 13 May 27 (Monday), 2019.